Cowboy Polo in the Country
Photos courtesy Barry Frankel
Game Day!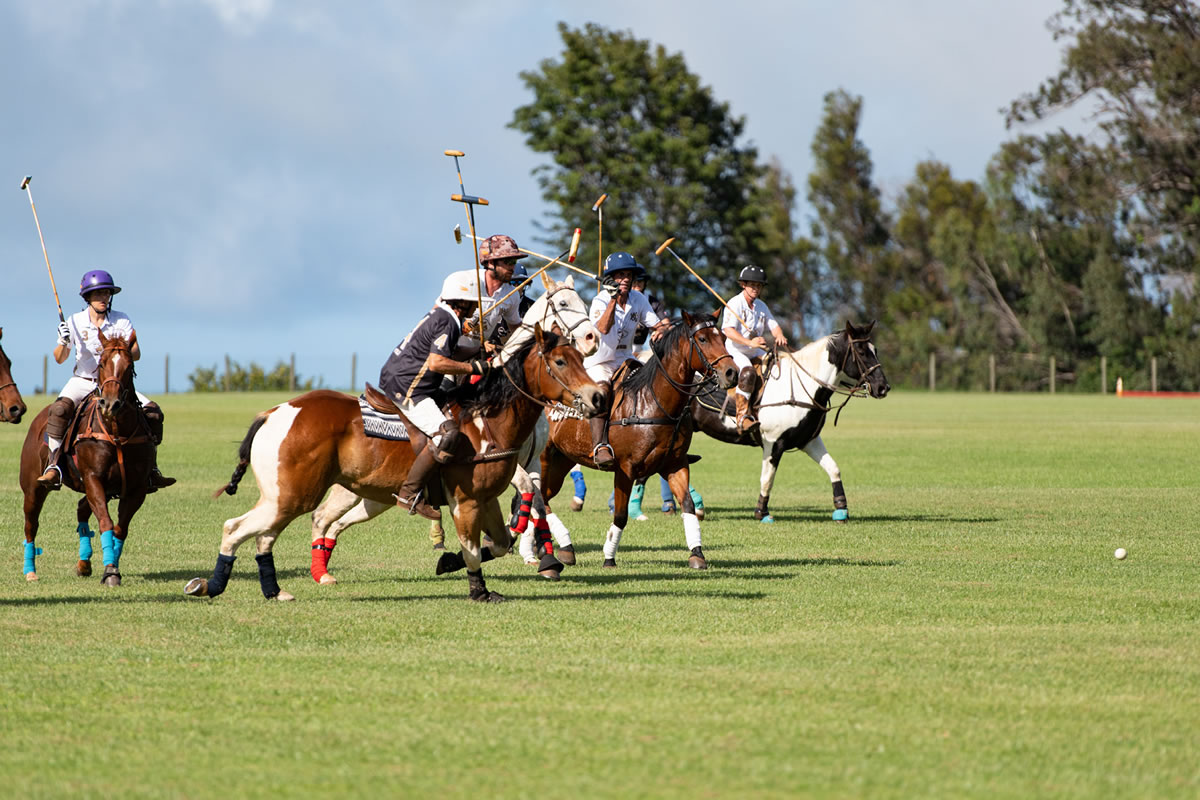 What to Expect
Entry is $10 and kids under 12 are free.
Gates usually open around 11am-noon for Junior Polo – this varies weekly. Check the Calendar for updates.
Adult games begin around 1:30.
Maui Polo Club's environment is family-friendly and full of tailgating. We have a clubhouse for viewing if you prefer and lots of tailgating area around the field. Pack a lunch, sunscreen, and cold drinks…come early to get the best spot.
Dress is very casual; it can be hot during the day and cool if the festivities last into the evening.
You're Invited!
There are two beautiful fields, both are located in Makawao.
Spring Season:
April-June at the Manduke Baldwin Polo Arena
Fall Season:
September-November at the Kaonoulu Ranch Polo Field on Olinda Road.